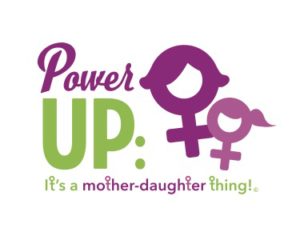 Women remain under-represented in the construction industry, and yet there are many rewarding career opportunities for women. To educate middle school girls and their mothers about construction as a career path, Power Up: It's a Mother Daughter Thing! will be held March 21, 2017 in Birmingham, Ala. Debbie Dickinson, CEO of CIS, is one of several speakers who will share her personal journey and discuss tips for success in construction.
The is a collaborative partnership of the Central Six Development Council, Alabama Workforce Council Region 4, Girls Inc. of Central Alabama, Robins & Morton, and AIDT/AWTC. More than 300 attendees, employer partners, and training providers attended the first event in 2016.
The one-day event includes information tables from area employers in construction who will provide education on careers related to the firm's services. In addition, presentations by female professionals will who work as project managers, estimators, schedulers, quality control managers, engineers, and business developers.
Debbie Dickinson shared her experience. "When people ask what I do, eyes get big and the most common response is, 'Really? How did you get into that line of work?' There is little awareness, particularly among young women and their parents, about the great careers in our industry.  Knowing I have their attention, it is fun to talk about developing skills and adapting training to next generation learners, safety, and the long-term satisfaction related to being involved in the construction of buildings or infrastructure."
The event will be held from 5:30 pm to 8:30 pm at the AIDT/Alabama Workforce Training Center at 3500 6th Avenue South, Birmingham. Students who are interested in attending should contact their school guidance counselor or principal for more information.
"Applications are disseminated to career technical education directors, career coaches, guidance counselors, and principals in our region. Young women must have the application signed by a female legal guardian, who will attend the event with the student," explained Edie Gibson, Industry Coordinator for Central Six Development Council.
Other Resources for parents and educators about women working in construction:
CPWR The Center for Construction Research and Training
National Association of Women in Construction
The Rise of Women in the Construction Industry, blog post by Construction Labor Contractors